Your portal to finding impeccable and ethical consulting services for any FEA or related project that you need developed and delivered starts here.
Recognizing that each customer has unique requirements, we are confident that our expertise will guide us toward the most optimal FEA solution, striking the balance between simulation detail and cost as well as possible. Our reputation for providing
basic professional service is impeccable. We work with you as a team while always maintaining clear communications to achieve "on-time, at-budget" results.
Call us at any time +1 (256) 656-5276 for a free initial consultation or to address any questions that you may have. Feel free to call from 9:00 AM – 8:00 PM EST.
Call Us for a Free 30-minute Consultation
FEA Services LLC is a Finite Element Analysis (FEA) consulting company from Charlotte, NC with satellite offices in Nashville, TN and Tucson, AZ. We are highly experienced in the field of Finite Element Analysis, system performance and real-time correlations while serving various industries such as Automotive, Heat Exchangers, Bio-Medical, Semiconductor, Aerospace and others for over 25 years. We excel in high-end nonlinear simulations and various other niche fields of expertise.
Finite Element Analysis (FEA) Consulting
Structural Fatigue Analysis

Analysis with highly non-Linear Material
Analysis with Composite Material
Complex Contacts and Assemblies
Analytic Fatigue Assessment
Post Failure Forensics
Design and Product Optimization
Thermal Mechanical Multiphysics Analysis
Dynamic Response
Impact or Crash Analysis
FEA Training
We provide beginner's, intermediate, and advanced Abaqus classes suitable to those both new to and already experienced with Abaqus. Most likely our classes will be at a lower price point than other options.
Don't have Abaqus quite yet installed? No problem – our beginner's class is well suited for the free-to-obtain learning edition.
Our methods are unique: Some theory is discussed, yet the emphasis is on hands-on demonstrations and practice using the software itself such that the user can begin to create their own robust FEA models.
Our scheduling is also unique from other options in that there is no minimum number of students required to launch any scheduled class – thus, if you sign up – you are guaranteed to attend. We can potentially provide a training session sooner than scheduled for clients who request, and customized classes can be developed as well. See more information on training options here.
Fatigue Test Optimization
Our unique combination of real world experience with fatigue analysis combined with analytical (FEA) methods can be leveraged in your company to reduce test equipment and time devoted to proving fatigue durability for each production run, or development samples.
Refining Big Ideas
With Cost-saving Simulations
AND HEAR FROM OUR CLIENTS
FLOW CONTROL
Abaqus Software Performance
"We used Abaqus/CAE to develop a next generation of products for the oil & gas industry. The original design intent of the project was to use Abaqus as a tool to speed up validation cycles of manufactured components. In the process of developing a representative simulation we reduced required testing dramatically. The model simulation that was developed allowed us to fully understand a complex interaction of multiple parts acting in a specific sequence. This knowledge allowed us to come up with products that perform better than any other competitor in the same marketplace. In fact, the design enhancements resulted in the introduction of a new product line that does not exist in any similar form in the industry.
Richard McEntyre – CIRCOR ENERGY – Spartanburg, SC
ENGINEERING SERVICES
Abaqus Software Support
"FEA SERVICES truly feels like a part of our team and we could not be happier with the cost and quality of service. Not only did FEA SERVICES approach us with a cost savings solution but did so in a timely manner with little to no changes on our end."
Daniel Wilson – PLH ADVANCED ENGINEERING – Salt Lake City, UT
CIVIL ENGINEERING
Abaqus Software Support
"I just want to thank the quick action of FEA SERVICES and Simulia regarding our issue yesterday. We had an internal situation that completely removed our license server from our system, and your team was excellent in responding quickly and getting us back up and running. It was amazing and speaks well of your company and the systems you have in place. We are a very happy customer and would refer you to anyone in need of your software services."
James Thomason – McMILLEN JACOBS ASSOCIATES – San Francisco, CA
SEMICONDUCTOR PERFORMANCE
Thermal Mechanical Analysis
"Gabe has done an excellent job of providing FEA analysis for several new products we are developing. He has been very resourceful in researching material properties and has provided extremely useful data enabling Semicoa to make critical decisions on new packages. His responses have always been very timely and he has been accommodating to the schedules we have set. His reports have been of a very high quality, so much that we have included them in a published paper and in press releases for new products. I highly recommend FEA SERVICES and Gabe and will continue to utilize his services in the future."
Thomas Noll – SEMICOA – Costa Mesa, CA
AEROSPACE MATERIALS AND PROCESSES
Non-Linear FEA and Damage Tolerance
"Mr. Dambaugh supported the Damage Tolerance Team work efforts for NASA's Constellation Program Upper Stage design and development efforts. He provided leadership in developing and executing assessment plans for various design issues. His development plans were thorough yet concise, without requiring an excessive set of analytic evaluations. His ability to formulate these plans quickly while coordinating customer needs was exemplary."
Wayne Gregg – NASA/MSFC – Huntsville, AL
SEMICONDUCTOR MANUFACTURE
Joint Integrity
"The entire process from the initial model submission to the analysis of the results went very smoothly. Breaking the project down into two phases allowed us to understand the overall performance of our frames as well as focus on specific high-load areas in greater detail. The formatting of the results presentation saved me hours of prep time as I was able to use the actual file without editing for my discussions with upper management."
Jaime Carrera, P.E. – VARIAN SEMICONDUCTOR – Austin, TX
ENGINE RESEARCH AND DEVELOPMENT
Fatigue Durability and Forensics
"Mr. Dambaugh (of FEA SERVICES) was a pleasure to work with, and he got the job done within budget and ahead of time. He was diligent, insightful, professional, timely, polite, and a good teacher. Ours was an unintuitive, complex problem, but he handled it with ease. The revised component survived the abuse, and helped our engine become the first and only heavy fuel solution in its class ever to pass the US Army's endurance qualification test for unmanned airplanes."
Brian Callahan, Ph.D. – XRD, Inc. – Beaufort, SC
HEAT EXCHANGER PERFORMANCE
FEA System Development
"I was very impressed with the FE analysis methodology development FEA SERVICES provided our company. Technically they presented a unique proposal to a challenging problem. I found FEA SERVICES project management to be exceptional. Whereas I typically end up managing my outside FE analysis, FEA SERVICES provided a detailed time line and delivered all tasks on schedule at budget."
Curt Lindstrom – ADAMS THERMAL SYSTEMS – Canton, SD
SEMICONDUCTOR MANUFACTURE
Process Simulation
"Gabe Dambaugh of FEA SERVICES was a pleasure to work with. He has an excellent grasp of engineering on a conceptual level that allowed a fast and effective approach to the problem. The time spent in developing models was directed by data created during the model process and Gabe was flexible and helpful in advising the best approaches to take. He even offered advice for experimental methods during the problem solving process. The end result was a model showing exactly what we experienced as failure location and mode. The model pointed us down a solution path not previously seen until the model and associated testing pointed in the right direction. We saved weeks of hypothetical-question based testing."
Aaron Micetich – EGIDE USA – Cambridge, MD
ENGINEERING PLASTICS
FEA with Material Testing
"Your material analysis through FEA has proven very beneficial to a project of mine where we incorporated a common polymeric material into a new application using a non-standard forming process. The analysis results served well to reassure customers of the product robustness and safety. Sales of this product have contributed significantly to record company sales throughout last year. The investment in your services has paid for itself many times over."
Wayne Bouldin – MEMBRANA – Charlotte, NC
AUTOMOTIVE CRANKSHAFTS
Fatigue Durability
"The people at Callies Performance Products would like to thank all those at FEA SERVICES who were involved with the evaluation and development of our recently implemented crankshaft modifications. Your company's support has greatly helped us in eliminating a long standing product weakness. Recommended changes in both material and design appear to have solved the problem. We appreciate the quick response and your attention to the details of our project."
Duane Boes – CALLIES PERFORMANCE PRODUCTS – Fostoria, OH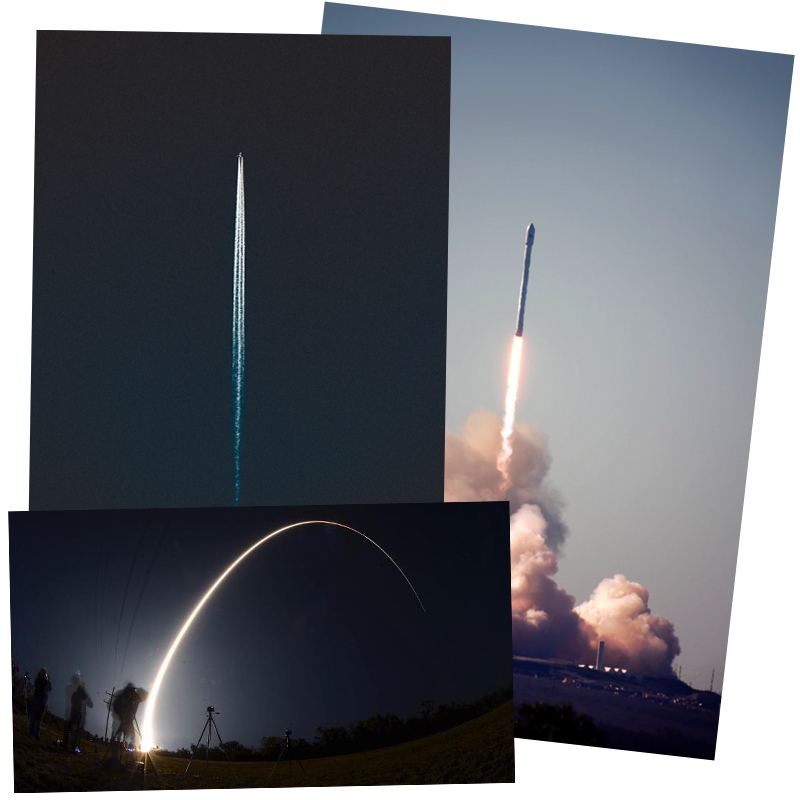 IMPECCABLE SERVICE
Everything we do at FEA Services stems from the vision that our client will be successful. With other options out there, we strive to differentiate ourselves by providing Impeccable Personal Service to meet your needs. More reasons to call FEA Services are provided from our customers on our testimonials page.
FEA Services LLC originated in 2000 as "FE Professionals of Charlotte," where we consulted with NASCAR teams to develop fully 3D Finite Element chassis models which led to improving durability and rigidity of engine components. We consulted with NASCAR officials following the 2001 Daytona 500 regarding chassis modeling techniques and requirements for crash analysis.
Since then, we have worked with companies having expertise across a wide variety of applications from Automotive to Aerospace to a host of other diverse industries. Call us at +1 (256) 656-5276 for a free initial exploratory consultation.
See our webcast presentation below with Digital Engineering (DE247) editors on the topic of managing the ever-growing size of simulation models.
Best in class FEA software
ABAQUS FEA PRODUCT SUITE
We use the Abaqus FEA product suite which consists of three core products: Abaqus/Standard, Abaqus/Explicit and Abaqus/CAE (the pre and post processor GUI).
Abaqus/Standard provides analysis technology to solve traditional implicit finite element analysis, including static, dynamic and thermal analyses, yet powered with the widest range of contact and other nonlinear options since the base code was originally written with nonlinear equations at the foundation.
Abaqus/Explicit provides Abaqus analysis technology focused on transient dynamics and quasi-static analysis using an explicit time integration, which is appropriate in many applications, such as drop tests, crushing, manufacturing processes or progressive failure simulation. Both Abaqus/Standard and Abaqus/Explicit can integrate with third party software or incorporate user subroutines for nearly limitless possibilities to simulate reality.
Abaqus/CAE provides a complete modeling and visualization environment for Abaqus analysis products. With access to CAD models, advanced meshing and visualization and the direct link Abaqus workflows, Abaqus/CAE provides an elegantly simple modeling environment for even complex simulations.